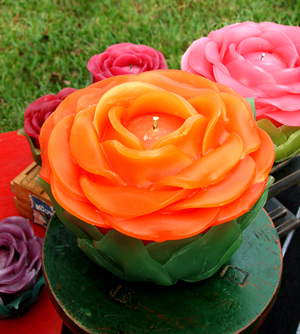 CandleSmith is getting ready for Spring 2010 with a new, pale color palette.
Our handmade Victorian Roses make a great gift for Valentine's Day, Easter, and Mother's Day.
Stop in and see our new merchandise, arriving daily, from the latest Gift Show in Atlanta.
Continue reading CandleSmith ready for Spring with new colors, new merchandise!